EXECUTIVE COMMITTEE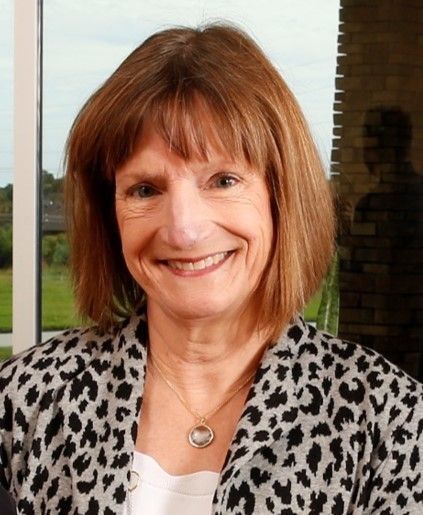 Becky Mannel, MPH, IBCLC, FILCA, President 
Becky has worked in lactation for over 20 years. She developed and managed the hospital-wide lactation service at OU Medical Center for 15 years and is currently Director of the Oklahoma Breastfeeding Resource Center in the Department of OB/GYN at OU Health Sciences Center (OUHSC) and Executive Director for the Oklahoma Mothers' Milk Bank. She leads the Becoming Baby-Friendly in Oklahoma project sponsored by the Oklahoma State Department of Health (OSDH). Becky also developed and oversees the Oklahoma Breastfeeding Hotline and provides professional training/education to all Oklahoma hospitals to improve their breastfeeding care and outcomes, both OSDH-funded projects.
As a faculty member at OUHSC, she has developed a variety of curricula from a half-day basic orientation course to a 2-day course taught to health department home visiting staff. Becky has lectured to physicians, residents and medical students and provides regular medical student lectures. She developed a month-long elective rotation in lactation for Pediatric residents which was formally approved by the ACGME Pediatric Residency Review Committee. Becky collaborated with OSDH/WIC to develop the WIC Clinical Lactation Preceptorship which continues annually. She developed the first formal clinical training in Oklahoma for aspiring lactation consultants, a 6-month program approved by the International Board of Lactation Consultant Examiners. Becky has presented at state, national and international professional conferences numerous times and her education courses have been attended by a wide variety of health care professionals including nurses, physicians, dietitians, physical and occupational therapists, childbirth educators and lactation consultants.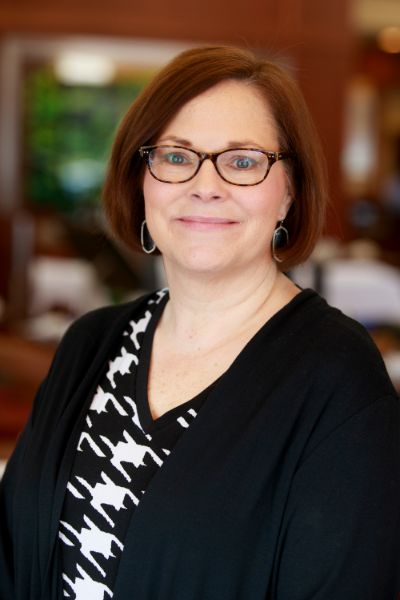 Amy Vickers, MSN, RN, IBCLC, Immediate Past President
Amy Vickers has worked as the executive director of Mothers' Milk Bank of North Texas since it was founded in 2004. Under her direction, the milk bank has grown to serve more than 130 NICUs and dispense more than 4.5 million ounces of donor human milk from more than 7,500 donors. Amy has participated in and published research related to the use of donor human milk. She is an RN with a Master's degree in nursing and healthcare leadership and has a certificate in non-profit leadership from Southern Methodist University and the Center for Nonprofit Management. Prior to her position at the milk bank, Amy was a NICU nurse, childbirth educator, and lactation consultant. Amy has been an International Board Certified Lactation Consultant since 1998 and has written exam questions for the IBLCE exam.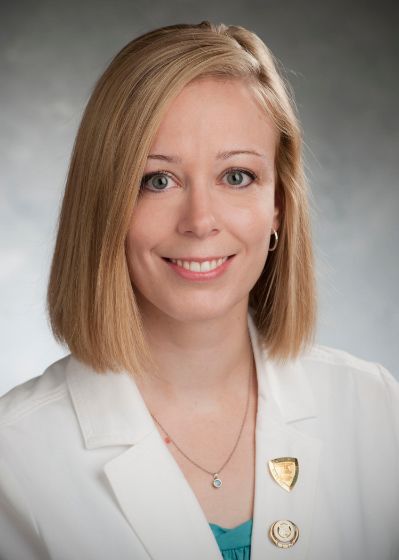 Summer Kelly, MS, RN, IBCLC, Treasurer
As a nurse, lactation consultant, childbirth educator, and researcher, Summer is passionate about the amazing bioactive properties in human milk. She holds a BSN from Rush University and a MS in Biology from Northeastern Illinois University. In 2011, Summer helped develop the first donor human milk hospital program in a Chicago-area Level III neonatal intensive care unit. In 2017, Summer and the research team developed the milk bank's in-house microbiology laboratory, Lennon's Lab.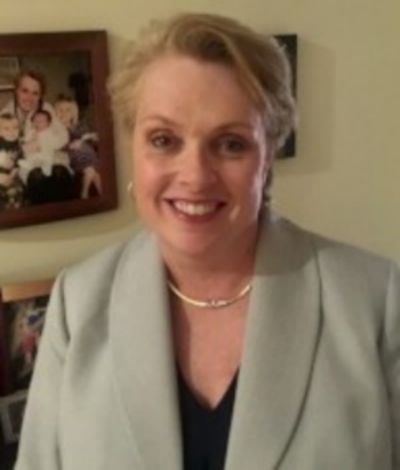 Roseanne Reed-Motti, BA, MFA, CLC, Secretary
Roseanne is a founder and current Director of Community Relations at The New York Milk Bank. She has over five years experience managing everything from the daily operations at the milk bank to establishing their social media presence and pioneering a volunteer baby blanket campaign for babies in need. As a former La Leche League leader and as a mother who nursed her four children, Roseanne has over 20 years experience supporting women in managing their breastfeeding goals. She is a former milk donor who is dedicated to making safe pasteurized donor milk available to every baby who needs it. Roseanne is CLC and a board member of The New York Statewide Breastfeeding Coalition where she works on a committee to provide IBCLC scholarships to women who belong to and serve marginalized communities. Roseanne earned an MFA in creative writing from Sarah Lawrence College and a bachelor's degree in English from St. Thomas Aquinas College.
DIRECTORS AT LARGE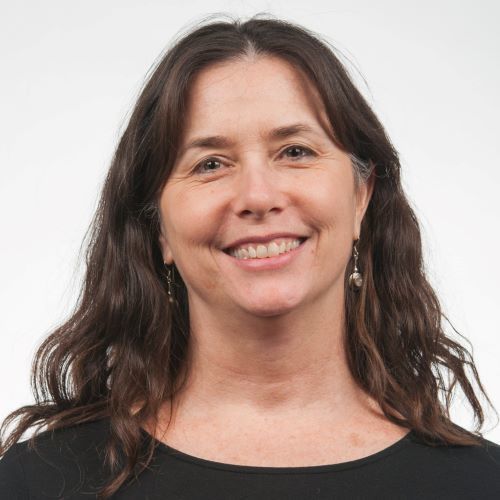 Kiersten Israel-Ballard, MPH, DrPH
Kiersten  Israel-Ballard,  DrPH,  is Team Lead for PATH's  Maternal  Newborn,  Child  Health  and  Nutrition program and Affiliate Associate Professor in the Department of Global Health at the University of Washington. She has over 15 years of experience in assessing and supporting methods for  optimal  infant  and  young  child  feeding.  Her  work  has largely focused on conceptualizing appropriate infant feeding methods  for  vulnerable  infants  in  developing  countries, including HIV affected infants. In her current role, Dr. Israel-Ballard  leads  the  human  milk  initiative  at  PATH.  This  has included developing an integrated newborn nutrition model, establishing global teams for working with local governments to ensure sustainable implementation, conducting advocacy for  human  milk  banking  as  a  cost-effective  strategy  for improving health of vulnerable infants, establishing a global technical advisory group, leading rigorous evaluations to determine impact, and developing innovative human milk banking technologies for resource-limited settings. She has also led programs to support implementation of nutrition programs for local governments and partners and focuses on innovative approaches to improve infant health through  identifying  and  assessing  the  feasibility  of  novel  technologies.  She  has  considerable international experience, working at all health levels in Kenya, South Africa, Tanzania, Zimbabwe, Rwanda, Vietnam and India.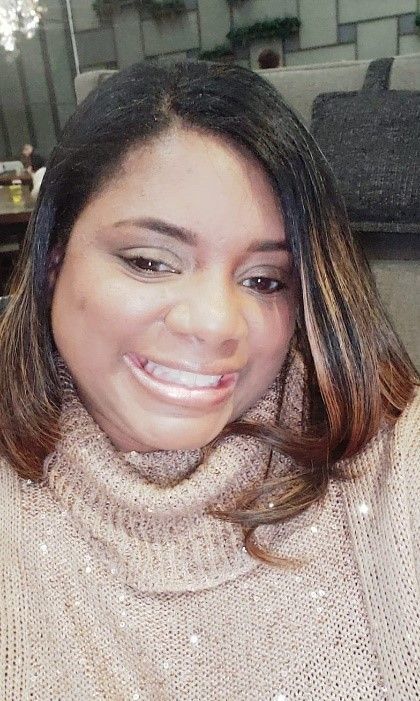 Janina Daniels, MHSA, CPSTI
"Public health, for me, is not just another career, it is passion and compassion in the form of achieving life better for the next generation." Ms. Janina Daniels, MHSA, CWC1, is currently positioned as the Center for Black Women Wellness' Maternal and Child Health (MCH) Program Manager, after relocating back to Atlanta, GA from Mississippi. As the MCH Program Manager, she oversees the programming that ensures the women, infants and men are empowered to become whole, healed and well in city of Atlanta, GA. In 2017, she served as the Program Director/Manager for the Jackson – Hinds Comprehensive Health Center's Healthy Start Program, in Jackson, MS. Previously, Ms. Daniels had an extensive career as a Center for Disease Control Public Health Advisor/Analyst.  She began her CDC career as a 2008 Public Health Prevention Service (PHPS) Fellow. As a PHPS Specialist Fellow on a two-year field assignment, Ms. Daniels coordinated and assisted with the development and implementation of the Enhanced HIV Prevention Plan (ECHPP) for the Dallas County Metropolitan Statistical Area (MSA) as Interim HIV Prevention Manager from the recommendations of the President's National HIV/AIDS Strategy (NHAS) and CDC's Division of HIV/AIDS Prevention 3-year demonstration project. She also served as Project Coordinator for Dallas area HIV/AIDS-specific community-based organizations and AIDS services organizations by providing technical assistance and capacity building with grant-related activities; Served on the Dallas County Healthy Human Services' Ryan White Planning Council (Planning and Priorities Committee). In 2019, the National Healthy Start EPIC Center piloted a Wellness Coach certification course with Healthy Start grantees and Janina became a Certified Wellness Coach for her clients and coworkers. In February 2020, Janina was selected as a participant for the Morehouse School of Medicine's Satcher Health Leadership Institute 2020 Community Health Leadership Program Cohort. Janina has a Masters in Health Services Administration from Mississippi College and a Bachelor of Science in Public Health with a Health Systems Administration concentration from Dillard University. Janina takes pride in her goal of mentoring to at least 100 young public health students each year, who want to know more about how to get in the "business." However, her most proud accomplishment to date is being a mom to her beautiful, brainy, and volleyball princess teenage daughter, Janiya Clair and soon to be wife to her handsome, hardworking fiancee' Anthony.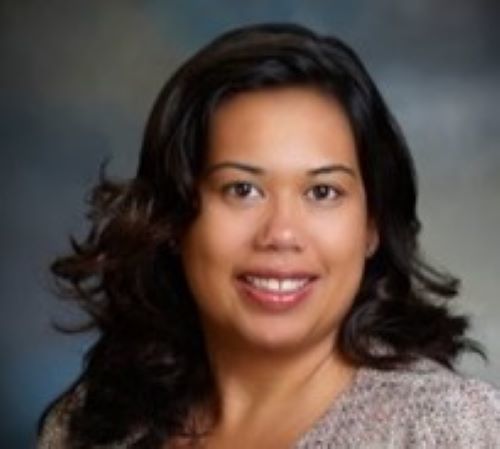 Diana Derige, DrPh
Dr. Derige is the Director of Health Equity Strategy & Development at the American Medical Association's Center for Health Equity.  In this role she provides strategic direction and development for the Center for Health Equity through partnership and programming. The role of the Center for Health Equity is to embed health equity across the AMA so that health equity becomes part of the practice, process, action, innovation, and organizational performance and outcomes. Over the past twenty years, Diana has designed and managed several private philanthropic, government, and non-profit programs.  She has supported local and national investments by serving as a convener, collaborator and catalyst, responsible for nurturing opportunities for affecting positive systemic change in communities. Throughout her career, she has concentrated on promoting public health and social equity for marginalized communities.  Dr. Derige is currently adjunct faculty and the University of North Carolina's Gillings School of Global Public Health, and  has held positions as co-director of the Center for Latina Maternal and Family Health Research at the University of Houston, program officer at the W.K. Kellogg Foundation and the Chicago Community Trust and National Director of MCH Initiatives at Urban Strategies. Dr. Derige holds a bachelor's degree in sociology and women's studies and a master's degree in public health from the University of Michigan and a Doctor of Public Health from the University of North Carolina. She also holds a certificate in executive education from the John F. Kennedy School of Government at Harvard University, and completed a leadership development program through the Center for Creative Leadership-Europe in Brussels, Belgium.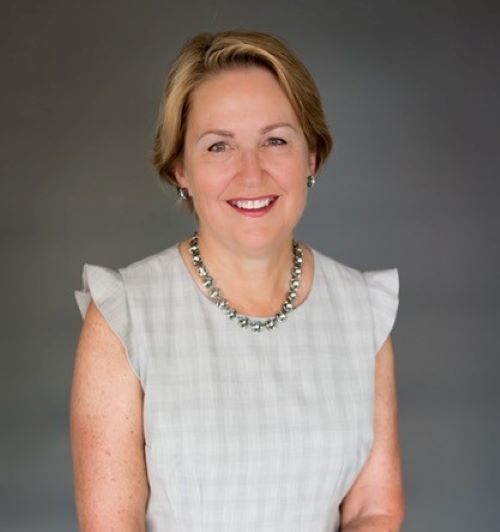 Jannette Festival, RN, BN, IBCLC
As the founding executive director, I have always believed there is a community-based solution to support sick and fragile babies. As a labour and delivery nurse at the Foothills hospital, I've seen the transformational impact of donor human milk in the NICU and I remain convinced that all babies should have ready access to the life-saving benefits of donor human milk. I am as passionate about milk banking today as I have been since we opened our doors in 2012. Seeing the impact of this milk, the spirit of giving that stems from our selfless donors and the gratitude from our recipient families is a testament to the community of NorthernStar.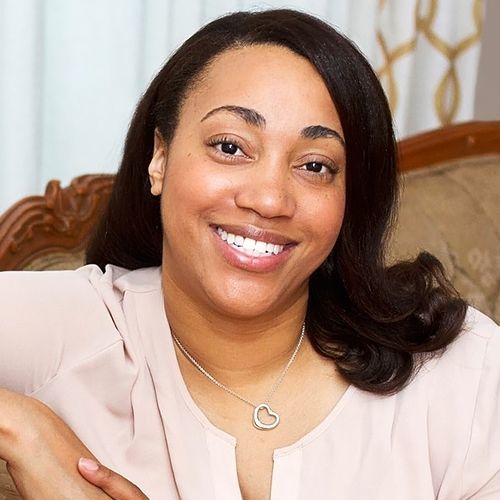 Mona Liza Hamlin, MSN, RN, IBCLC
Mona Liza Hamlin, MSN, RN, IBCLC is the nurse manager of Perinatal Resources and Community Programs for the Women & Children's Service Line at Christiana Care Hospital in Newark, Delaware. Her role consists of improving both inpatient and outpatient programs that focus on reaching the triple AIM, and improving health equity in the state of Delaware. Hamlin serves as Past-Chair to the United States Breastfeeding Committee (USBC). The USBC is a coalition of more than 50 organizations that support its mission to drive collaborative efforts for policy and practices that create a landscape of breastfeeding support across the United States.

She is a founding member of the National Association of Professional & Peer Lactation Supporters of Color (NAPPLSC), an organization aimed at addressing breastfeeding disparities and improving breastfeeding
amongst families of color. Hamlin also serves as a member of the Delaware Healthy Mother & Infant Consortium and is a board member
for the Breastfeeding Coalition of Delaware. Her fundamental
belief is that equitable access and high quality care are provided to all women and families, especially those most vulnerable to lack of access and systemic barriers to care. Fueled by her professional and personal experiences and passions, Hamlin strives to ensure that all mothers have access to a full scope of perinatal care, support and resources.
Rebecca Heinrich, BS, CLC
Rebecca is an enthusiastic champion for donation, having spent her career in immunogenetics supporting organ, tissue, and bone marrow transplants.  She has worked with laboratories, transplant hospitals, and organ procurement organizations all over the United States.  Rebecca received her Bachelor's in Forensic Science from Baylor University, and is proud to represent the LGBT+ community in human milk banking.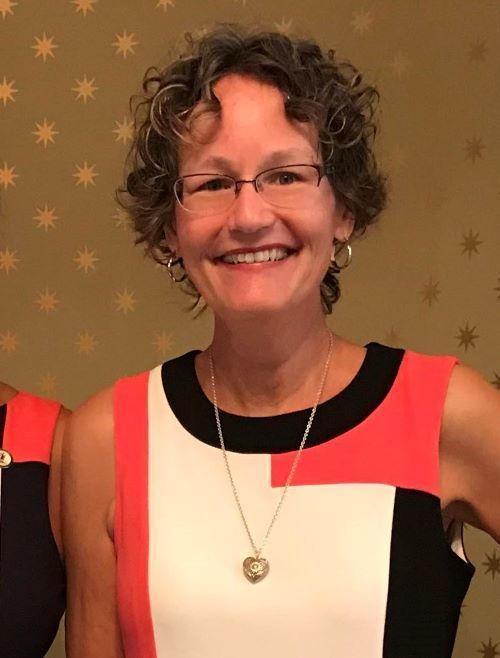 Angela Love Zaranka, BA, IBCLC, RLC
Angela brings thirty years of experience in lactation support, clinical care, education, and leadership.  She is a tireless advocate for improved maternal-child health practices at the local, national and global level.  Working in a community, private practice and hospital setting, she sees the barriers people face in access to pasteurized donor human milk.  Angela acknowledges her privilege as a white woman living in the US.  Her mother was born weighing less than two pounds and received PDHM.  She is grateful for all the women whose generosity of milk donation, saved her mother's life.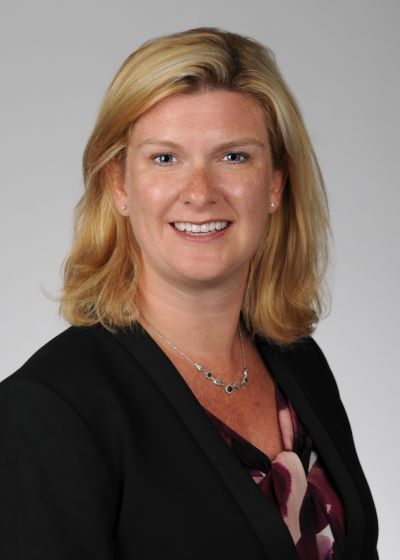 Sarah Taylor, MD, MSCR
Dr. Sarah Taylor is an Associate Professor of Pediatrics at Yale School of Medicine. She directs Yale Neonatal Clinical Research and leads the Yale Neonatal NOuRish team which specializes in health outcomes research related to maternal and infant nutrition. In addition to her research, Sarah is an advocate for mother and infant nutrition including equitable access to donor human milk. In 2013, Sarah lead the South Carolina Neonatal-Perinatal Medicine Collaborative's initiative to provide donor human milk as an available supplement to mother's milk for all hospitalized, very low birth weight infants in the state. To achieve this goal, Sarah established the Mother's Milk Bank of South Carolina in 2015. Sarah now serves on the Medical Advisory Board for Mother's Milk Bank Northeast
Ngoc Kouzmitch, BS