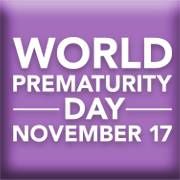 For World Prematurity Day 2017 (11/17/17), the international health policy nonprofit organization PATH published the policy brief, "Ensuring Equitable Access to Human Milk for All Infants," in conjunction with the World Health Organization and UNICEF.
Reviewing the current global policies that support the provision of human milk, including donor human milk from milk banks, the brief encourages policymakers to take actions that will increase access to donor human milk for sick and vulnerable newborns worldwide.
In 2008, World Health Assembly Resolution 61.20 called on countries to investigate ways to safely provide donor human milk to vulnerable infants, in particular premature, low-birthweight, and immunocompromised infants, as a risk reduction strategy. Currently, more than 40 countries have established systems to provide donor human milk through human milk banks, including a number in low- and middle-income countries. However, most countries in the world have yet to establish national policies and programs that support the provision of donor human milk to infants in need.
The report outlines actions to improve newborn care through the provision of human milk, technical and policy guidance documents that include and/or support access to and intake of donor human milk for newborns in need, and how strengthening health systems to provide human milk, including donor human milk, can support country health and development commitments.
As a network of nonprofit milk banks dedicated to ensuring equitable access to human milk in North America, the Human Milk Banking Association of North America endorses the brief's findings. It is a valuable resource for the implementation of World Health Assembly Resolution 61.20 as well as other global health commitments that focus on improving the health of vulnerable infants through access to exclusive human milk feeding, particularly those which are premature, low-birthweight or immunocompromised.