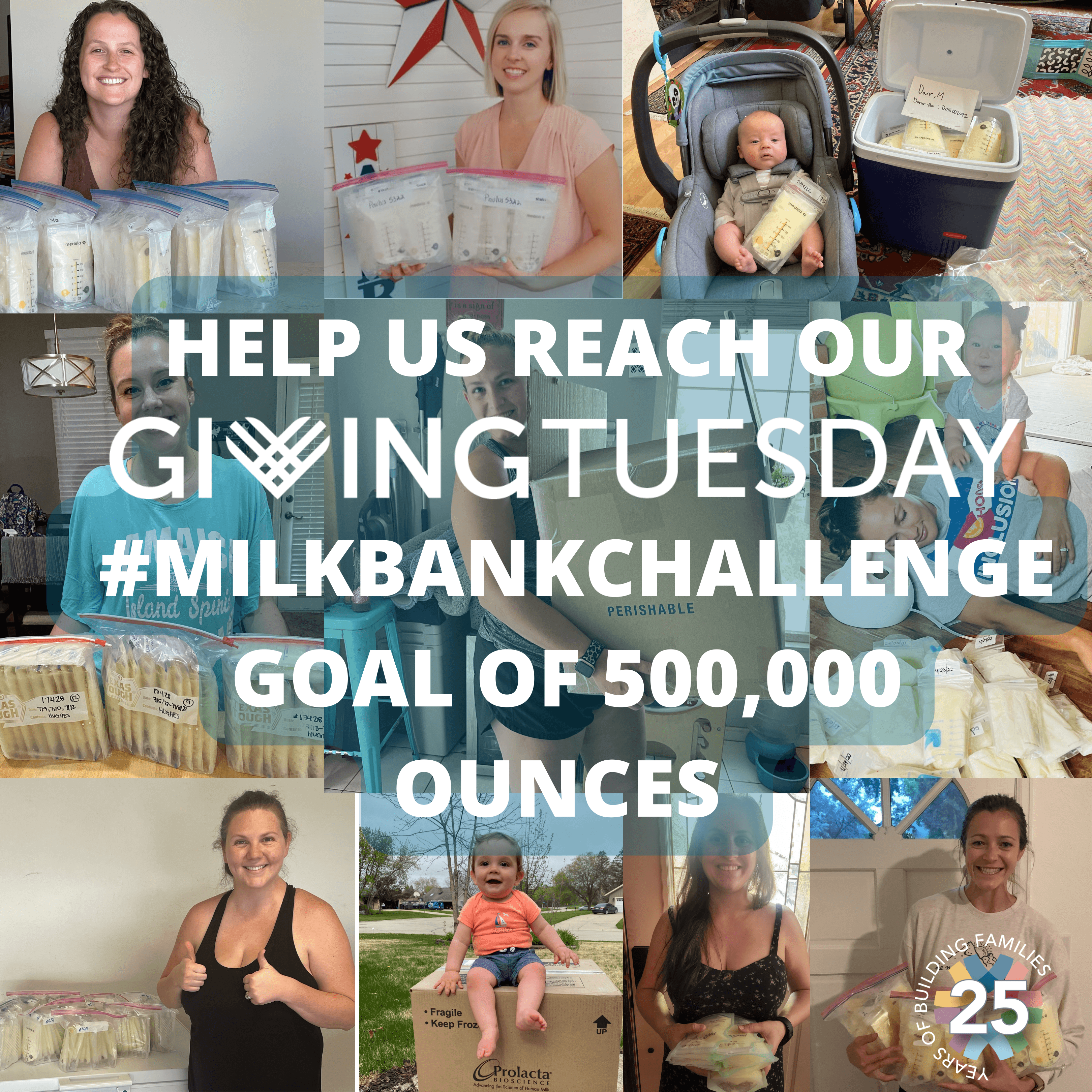 Make A Profound Impact This #GivingTuesday by Joining The #MilkBankChallenge
Did you know that one ounce of breast milk can feed a baby in the neonatal intensive care unit for an entire day? This GivingTuesday your donation to the #MilkBankChallenge, no matter how small, can make an incredible impact.
ConceiveAbilities' #MilkBankChallenge has already inspired women to donate over 350,000 ounces of breast milk in response to the infant formula shortage. Founder Nazca Fontes wants to inspire even more donations, "This #GivingTuesday, help us reach our 2022 goal of 500,000 ounces of lifesaving donor milk to replenish supplies with milk banks after the infant formula shortage."
Lindsay Groff, Executive Director of Human Milk Banking Association of North America answers the question Is the Infant Formula Shortage Over? in ConceiveAbilities latest surrogacy podcast, sharing that every donation makes a profound impact. "A premature baby in the NICU only needs one ounce of milk a day. That means if you're donating a hundred ounces, as so many of those who've already stepped up to the #MilkBankChallenge have done, 100 of the most fragile babies can be nourished for an entire day. What an incredible gift."
There are so many options to give back to your community this GivingTuesday. We hope you are inspired to join the #MilkBankChallenge. Here are three ways to join the #MilkBankChallenge:
Become a milk donor. Surrogates and other lactating moms are in a unique position to be able to donate their milk, which is a priceless gift to a family in need. ConceiveAbilities is offering a one-time $250 gift card to milk donors.
Make a financial donation. Milk banks are in need of supplies and labor to help meet the increased demand for donor milk. ConceiveAbilities will make a one-time match of your monetary donation to a non-profit milk bank of up to $250.
Share the #MilkBankChallenge. Spread our mission to help milk banks with your community
Learn more about joining the #MilkBankChallenge at ConceiveAbilities.com today!