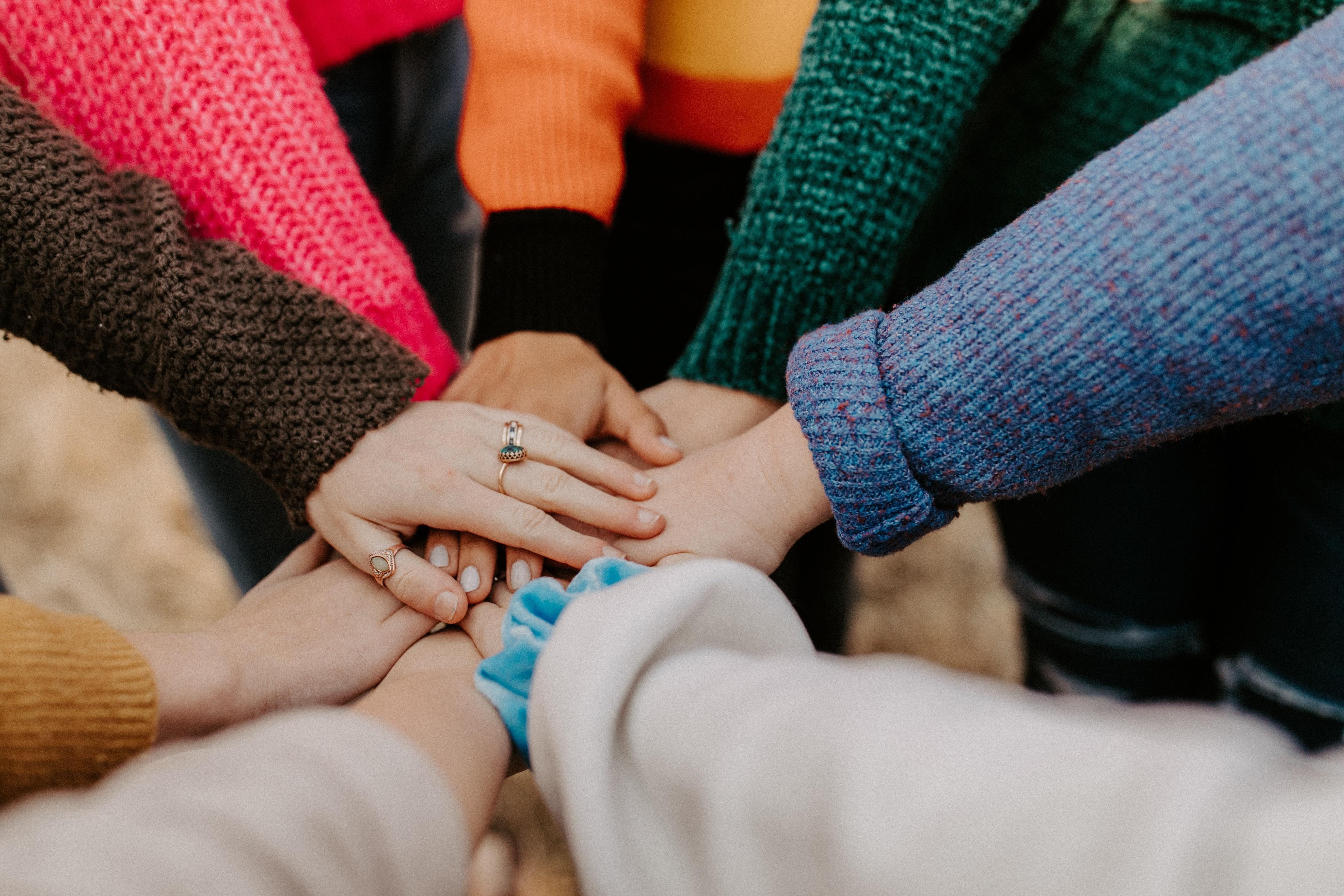 Welcome to HMBANA's Newest Board Members
The Human Milk Banking Association of North America (HMBANA) is pleased to announce its newest board members: Stacy McCrary Davis, Clifton Kenon Jr., Lisa Stellwagen, and Montana Wagner-Gillespie. Angela Love-Zaranka has been elected as Treasurer.
We are thrilled to welcome these individuals to the HMBANA board. Their distinctive qualifications and diverse backgrounds will strengthen the organization. HMBANA members chose each candidate to help HMBANA fulfill its mission to increase access to pasteurized donor human milk. Read more about the candidates below.
Stacy McCrary Davis, MPH, IBCLC
"Great leadership is founded in: understanding the personal motivators of individuals on your team, what's most meaningful, and effective communication strategies. It's imperative as a leader that I seek the input and feedback of my team members when developing goals, objectives and/or expectations which may directly or indirectly cause impact and influence on how they complete their roles and duties."
Stacy Davis is the Health Equity Manager for the National Women Infant and Children Association. Inspired by her personal and professional experiences, Stacy has focused her efforts on addressing health equities in Maternal Child Health, locally, nationally, and internationally, especially as it pertains to black and brown families.
Clifton Kenon Jr., DNP, MSN, RN, IBCLC, FAAN
"My vision of health equity is utopian, and one that exists within a world where all individuals have the agency and empowerment to access, utilize, and benefit from networks, services, and outcomes that center both individuals and communities that historically have only been able to envision these things also."
Dr. Kenon is a public health professional working in international reproductive health and lactation. A lactation consultant also, Dr. Kenon enjoys working with families on supply and longevity issues. Dr. Kenon has spoken worldwide on the importance of breastfeeding and the International Code of Marketing of Breast Milk Substitutes. He has published in numerous journals and works actively with multiple domestic and international organizations. He has been recognized by the Surgeon General, Former Secretary of U.S. Department of Health and Human Services, and former First Lady Michelle Obama's Let's Move Initiative.
Lisa Stellwagen, MD, FAAP
"I believe our main challenge is to provide a trusted high-quality product that meets the needs of hospitalized patients. I believe that this will help us stay competitive and survive this current climate in milk banking. We must work together and lean in on quality, safety and service."
Lisa Stellwagen MD, FAAP attended Tufts University School of Medicine, and completed her Pediatric training and Chief Residency at Massachusetts General Hospital in Boston. She has spent 35 years caring for children in clinic, outpatient, NICU, and neonatal hospital settings.  She led the team at UC San Diego to Baby Friendly Hospital designation in 2006 and was the lead on the team that developed the Supporting Premature Infant Nutrition (SPIN) Program in 2009.  Dr. Stellwagen has been involved in medical education, policy development, and quality improvement at her institution for the last 20 years and is a Professor of Clinical Pediatrics at the UC San Diego School of Medicine.
Montana Wagner-Gillespie, MS, IBCLC
"Donor milk is powerful medicine and can change health outcomes for those who receive it. However, with that great power comes an even greater responsibility for its equitable distribution so that it doesn't become a vehicle for future health disparities. I would love to see HMBANA lead advocacy for Medicaid and insurance coverage and facilitate provider education that addresses bias when prescribing donor milk."
Montana Wagner-Gillespie graduated from North Carolina State University with Bachelor of Science degrees in Nutrition Science and Biological Sciences. During her time at NCSU she completed coursework in Maternal and Infant Nutrition which sparked her interest in all things lactation, particularly donor milk banking. Montana began volunteering at the Wake Med Mothers' Milk Bank in 2013. She completed her lactation consultant training at the Mary Rose Tully Training Initiative at UNC Chapel Hill in 2014. In 2019, she completed her Master of Science in Nutrition Science with a minor in Food Science at North Carolina State University, under the mentorship of Dr. April Fogleman. Montana is a faculty member at Wake Forest Baptist School of Medicine, where she serves as a speaker for their North Carolina Lactation Educator Program.  Montana also serves as a research partner and preceptor for several North Carolina universities, with students studying nutrition, food science, lactation, and engineering.
Angela Love-Zaranka, BA, IBCLC, RLC
"I believe the most effective way to tackle the issue of privilege and systemic bias is to name them, talk about them and take personal and collective responsibility to change them."
Angela is clinical instructor and program director for Lactation Education Resources and lives in Alexandria, Virginia. She is an accomplished IBCLC with 30 years' experience in the lactation field and a foundation in nonprofit management and business. Her diverse background provides her with objectivity and insight to see different aspects of current and future challenges that the organization faces.
Thank You to Our Outgoing Members
HMBANA expresses a heartfelt thank you to departing board secretary, Roseanne Motti, for her tireless dedication to the organization and to Diana Derige and Ngoc Kouzmitch, board members that have completed their terms, for their insightful contributions to the HMBANA Board. We also express our gratitude to Amy Vickers who served tirelessly as president and past president. Amy's leadership during the first year of the COVID-19 pandemic ensured that access to donor milk never halted, even during those most uncertain times.
HMBANA would also like to congratulate and welcome Summer Kelly as the new HMBANA President-Elect and current board member Angela Love–Zaranka as the new board Treasurer. "As HMBANA President, I am excited to have Summer and Angela serve in their new board roles and believe that their expertise and leadership skills will further aid in advancing HMBANA's mission and vision. I look forward to working with all of our new board members who bring additional talent and perspective to our very talented board," Becky Mannel.