Mission
HMBANA advances the field of nonprofit milk banking through member accreditation, development of evidence-based best practices, and advocacy of breastfeeding and human lactation to ensure an ethically sourced and equitably distributed supply of donor human milk.
Vision
HMBANA believes in a world where all infants have access to human milk through support of breastfeeding and use of donor human milk.
Strategic Plan
In 2016, HMBANA received a three-year strategic planning grant from the W.K. Kellogg Foundation to advance community based, nonprofit human milk banking and to "identify and address obstacles to greater availability of banked donor milk for fragile infants." As part of that process, HMBANA adopted a new mission and vision statement, along with a three-year strategic plan, the summary of which can be seen below.
Click image to download a full sized PDF.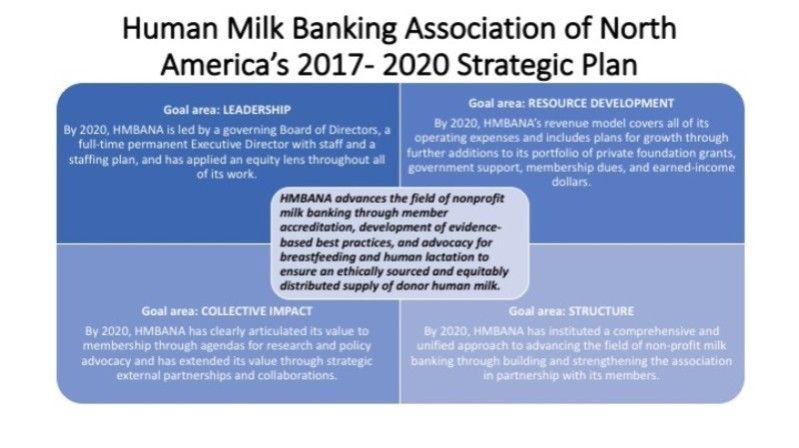 Bylaws
Click below for our most recent bylaws, adopted in 2015.