Webinar: Implementing a Donor Milk Program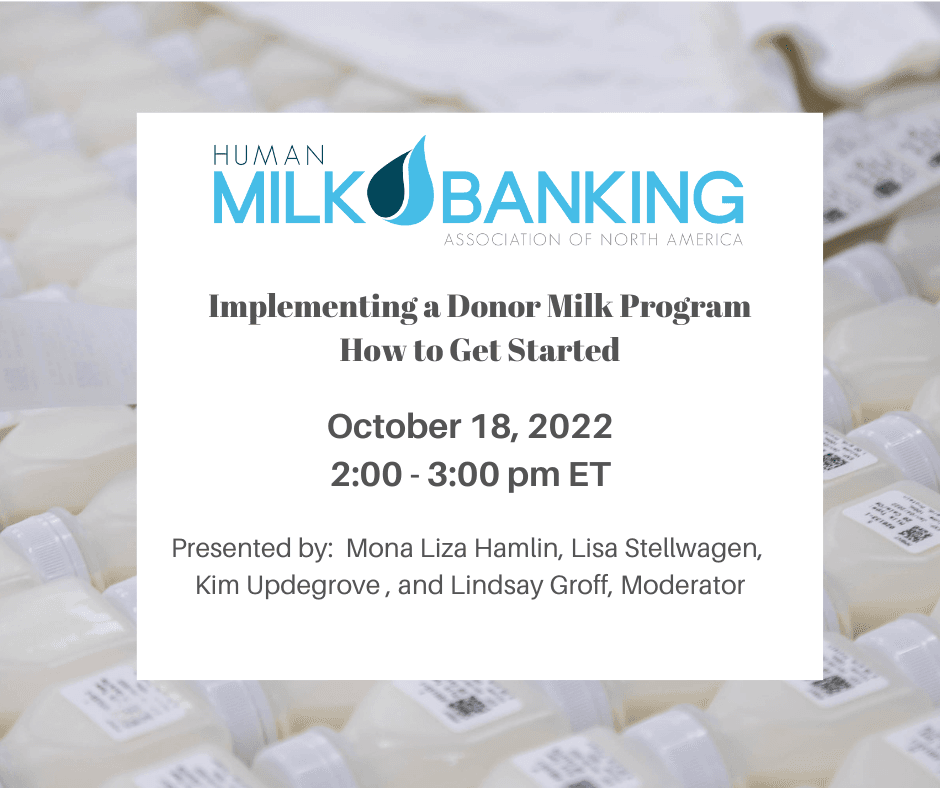 Recent Center for Disease Control and Prevention (CDC) data show that many neonatal intensive care units do not yet provide donor milk, despite the American Academy of Pediatrics' guidance. Further, previous CDC data demonstrate the inequitable distribution of donor human milk by race, highlighting the need to center equity in donor milk provision. Pasteurized donor human milk from a Human Milk Banking Association of North America (HMBANA) accredited milk bank is a safe and cost-effective way to meet this standard of care. Implementing a donor milk program takes thoughtful planning. This webinar offers a framework to introduce a donor milk program for your hospital.
This 60-minute webinar will include presentations from:
Lindsay Groff, MBA, Human Milk Banking Association of North America, Moderator
Mona Liza Hamlin, MSN, RN, IBCLC; Christiana Care Health Systems
Lisa Stellwagen, MD, FAAP; University of California Health Milk Bank
Kim Updegrove, MSN, MPH, CNM; Mothers' Milk Bank at Austin
There is no fee to attend; a $25 donation to HMBANA is requested.