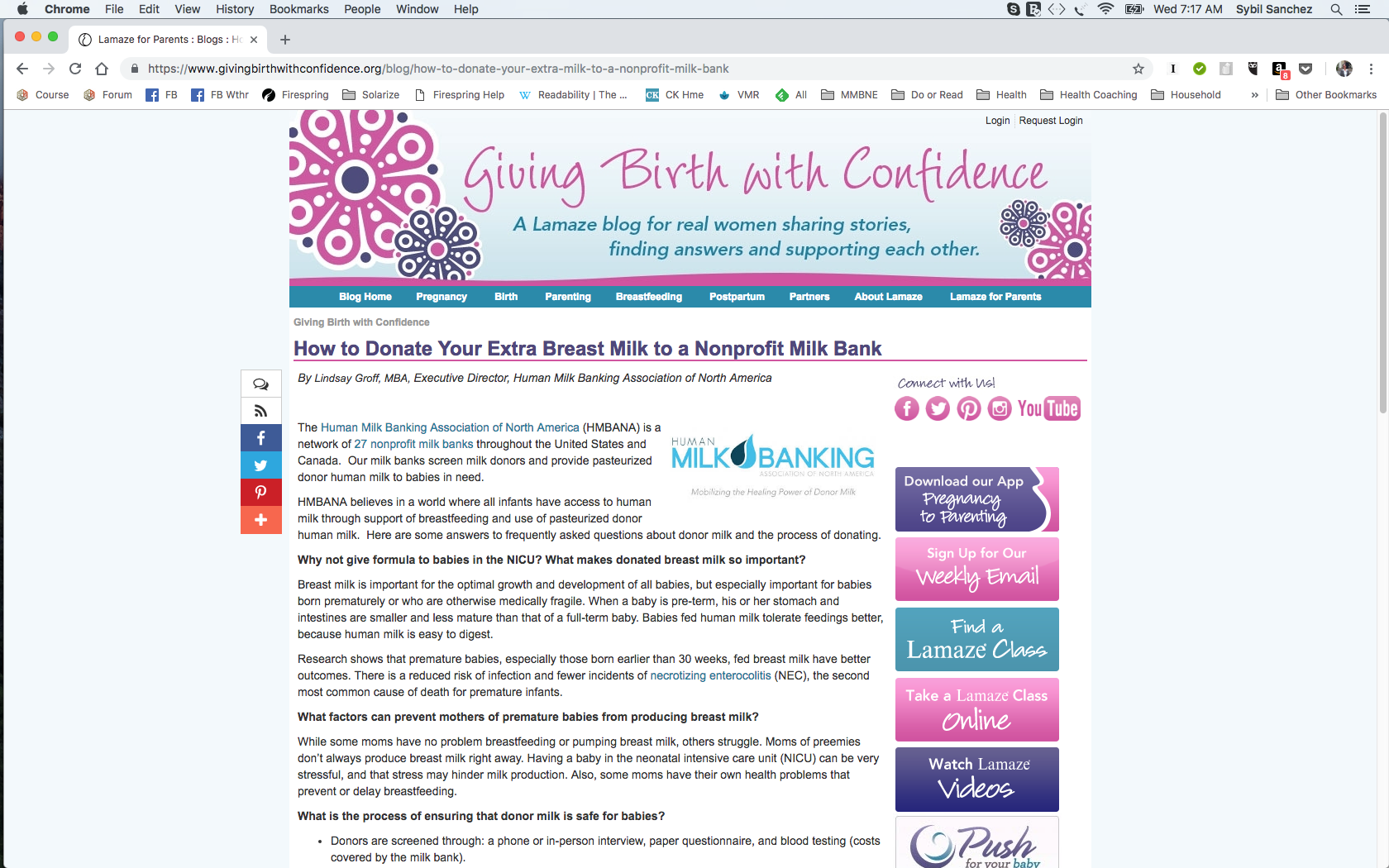 Some parents already know about Lamaze childbirth education. The organization, Lamaze International, promotes natural childbirth. 
Last week, HMBANA Executive Director Lindsay Groff wrote on Lamaze's blog, How to Donate Your Extra Breast Milk to a Nonprofit Milk Bank. 
There are many reasons to learn about donating and receiving donor milk while still expecting.
By the time a newborn needs donor milk, parents might be too exhausted to learn about it. A bereaved mother might be too grief-stricken to figure out where and how to donate her breast milk.
Thank you Lamaze, for promoting donor milk awareness at just the right time - before parents need to know!